LINC Maintenance Solutions
LINC Service® is a unique concept of preventative maintenance designed to add value to your bottom line. You will find comfort and peace of mind in knowing that your system is in the care of certified experts, 24 hours a day, for a guaranteed fixed price. Our customized professional maintenance programs cover the service of your whole system, for its life cycle and beyond.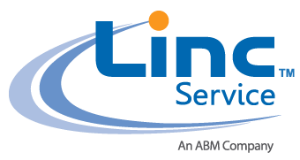 LINC Service® gives us the opportunity to shine in our area of expertise, extending your system's life, ensuring its reliability, and letting you focus on your business.
Doll Services will collaborate with you to design a proactive maintenance plan that is specifically built to provide you with unsurpassed comfort and peace of mind.
Our professionals are available 24 hours a day, 7 days a week, 365 days a year to service every component of your system, including controls, mechanical elements, parts, and labor.
LINC Service® is the most comprehensive maintenance plan available, allowing Doll Services to help protect your investment.
As a LINC Service® provider we guarantee:
A fixed price for service – no surprises!
Guaranteed Lifetime Protection plan for your entire system
Improved system reliability
Extended equipment life
Comfort and peace of mind
The most complete professional maintenance program available
Customized agreements that meet your unique requirements